Terms and Conditions
The name "Commerce" is the generic term designating the natural or legal persons offering a service to be listed in the directory.
Article 1
Goal: The goal of Afric'An Sima is to develop a commercial network throughout the world. To do this, Afric'An Sima will mainly use the directory tools. The information is informative in nature. Only traders are responsible for the information made available in the directory.
Article 2
To appear in this directory, any merchant will have to pay a sum (defined in the following points), considered as registration fees which will ensure the integration and visibility of Commerce data in the directory.
Article 3
Without written and justified revocation on the part of one of the parties 60 days before the end of the contract, the latter will be renewed for the initial duration of the contract and the registration fees due.
Article 4
Once paid the registration fee will not be refunded.
Article 5
Registration fees paid, traders will receive a membership number, a legitimation card and access to a members area.
Article 6
Business information:
To. Business name
b. Business address
vs. Business manager (or contact person)
d. Category
e. Official discount or negotiated discount
f. With or without a commercial area
Article 7
The categories of businesses are defined in the appendix "Categories of businesses".
Article 8
Each business undertakes to inform of any changes to the information provided within a maximum period of 14 days.
Article 9
The business appearing on the Afric'An Sima platform informs its customers of its membership in the network through the poster "Afric'An Sima" exposed in a visible manner.
Article 10
Each Business undertakes to practice a 10% discount to all customers who are also traders within the network, up to a total discount of CHF 200.- In other cases, the trader undertakes to apply the discount negotiated with Afric'An Sima when registering in the network.
Article 11
A contract with Afric'An Sima confers one of the following 3 statuses:
To. Individuals: offering a service to individuals
b. Trader: person having a business
vs. Advertiser: offering events to be included in the calendar but not offering any service itself
Article 12
The following must be considered as "Traders":
To. People whose main activity is the activity listed in
Afric'An Sima directory.
b. People with a dedicated commercial area.
Article 13
The prices are described in the document: Prices.
Article 14
In the event of a dispute, the place of jurisdiction is Porrentruy, Switzerland.
Article 15
Communications intended for Afric'An Sima must be sent to info@africansima.com.
Article 16
In case of doubt, it is the French version of the general conditions that is the best.
Article 17
These general conditions are valid from July 26, 2020 and can be modified by
Afric'An Sima at any time.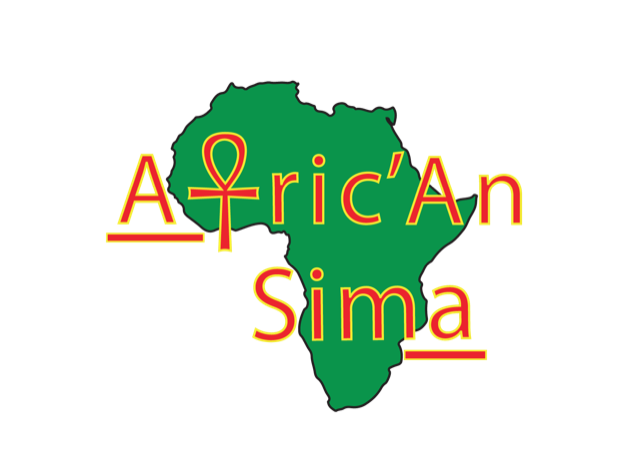 Contact Informations
Contact: info@africansima.com
Phone: + 41 79 711 05 02
Iban: CH81 8080 8008 2270 0757 1
David Eschenlohr
Raiffeisen Ajoie Bank